THE CONFERENCE ON CHRISTIANITY AND LITERATURE is an interdisciplinary society dedicated to exploring the relationships between Christianity and literature. Organized formally in 1956, CCL is dedicated to both scholarly excellence and collegial exchange and includes hundreds of members from a variety of academic institutions and religious traditions from the United States, Canada, and more than a dozen other countries.
NEWS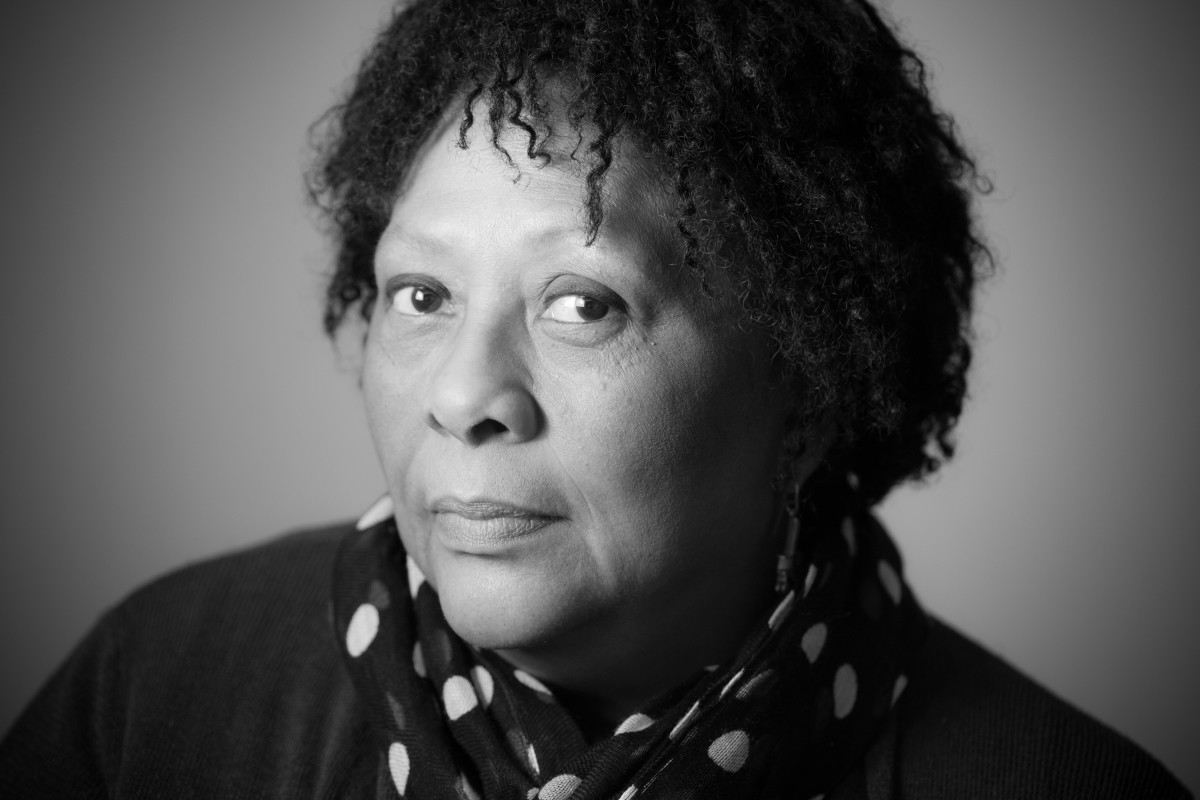 CCL at MLA 2020 | Seattle
The Conference on Christianity and Literature is hosting two sessions at the Modern Language Association convention in Seattle in January 2020.
237. Life Writing and the Life of Faith
FRIDAY, 10 JANUARY 10:15 AM-11:30 AM, 401 (WSCC)

Presentations
1. Unknowing the Self in the Devotional Lyric, Hillary Kelleher (U at Albany, State U of New York) [#9819]
2. The Self and Solidarity in the American Slave Narrative, Daniel Luttrull (Case Western Reserve U) [#9820]
3. 'Flesh and Not': Pursuing the Sacred in the Literary Journalism of David Foster Wallace and George Saunders, Michael O'Connell (Siena Heights U) [#9821]
Presiding: Cynthia Wallace (St. Thomas More C, U of Saskatchewan)
***
649. "How to Be Human Now": A Poetry Reading with Marilyn Nelson
SATURDAY, 11 JANUARY 7:15 PM-8:30 PM, REDWOOD (SHERATON GRAND SEATTLE)
The distinguished American poet Marilyn Nelson will read selections from both her newer and older works, including "How to Be Human Now." Selections will center on issues raised by this year's presidential theme, which run through Nelson's corpus of over twenty-five published works of poetry.
Through more than four decades of writing, poet Marilyn Nelson, the Conference on Christianity and Literature's 2018 Lifetime Achievement Award recipient, has limned the shapes of life and faith. This work includes explorations of her own life in personal lyric and the childhood verse-memoir How I Discovered Poetry, but it has also, perhaps even more typically, involved writing other lives. Carver: A Life in Verse examines the inseparability of scientific vocation, racialized experience, and Christian faithfulness in the extraordinary character of George Washington Carver. The Homeplace tells a family history populated by figures all the way back to Nelson's great-great-great grandmother. The sonnet sequence A Wreath for Emmett Till memorializes the "mutilated boy martyr" while condemning "the blasphemies pronounced to justify / the profane, obscene theft of human lives." In these and other books, Nelson has undertaken a concerted project of poetic life writing that is at once faith-filled and searching.

Nelson's project raises questions of genre and purpose: what difference does poetry make to biography and autobiography? What risks haunt versified hagiography? What possibilities arise in the interstices of Christian struggle, self-narration, and aesthetic form? How do writers negotiate private and public purposes in life writing, including disciplines of contemplation and prophetic calls for justice?

Nelson's project also raises questions of history and reception. Life writing has been a Christian endeavor from at least Augustine's Confessions and Athanasius's biography of Anthony of the Desert, not to mention the Gospels; how have twentieth-century developments like confessional poetry, the 1990s memoir boom, digital life writing, and the ongoing unfolding of (post)secular contexts complicated contemporary life writing and its relation to the tradition? How do we theorize readers' and writers' unflagging interest in both ancient and new life writing texts and their place in Christian practice?
CCL Luncheon Reservations Due
The Conference on Christianity and Literature is pleased to announce our annual luncheon at MLA, to be held January 10, 2020, at Blueacre Seafood (1700 7th Ave, Seattle, WA). We'll begin a short reception at 11.45 a.m., then the luncheon proper will begin at 12.30 p.m. To reserve a spot at the luncheon, please send a $50 check (made payable to CCL) by December 30 to:
Laura Veltman
Modern Languages and Literature
California Baptist University
8432 Magnolia Ave.
Riverside, CA 92504

CCL at MLA 2019 | Chicago
CCL at MLA 2018 | New York
CCL at MLA 2017 | Philadelphia
CCL at MLA 2016 | Austin
CCL at MLA 2015 | Vancouver
CCL at MLA 2014 | Chicago
LIFETIME ACHIEVEMENT AWARD
In a ceremony and lecture held at The Harvard Divinity School on March 29, 2019, CCL President Darryl Tippens and former CCL board member Clare Costley King'oo (University of Connecticut) presented its Lifetime Achievement Award to writer Kathleen Norris.
BOOK OF THE YEAR AWARD
CCL also presented the 2018 Book-of-the-Year Award to Micheal O'Siadhail for his book The Five Quintets (Baylor University Press, 2018), hailed by David Lyle Jeffrey as "a 21st century masterpiece" in a review essay that will appear in the journal Christianity & Literature.
CCL Book of the Year Citation
The great ambition of O'Siadhail's poem would be hard to overstate. Inspired by the mammoth, challenging, and nuanced ruminations on modernity found in Charles Taylor's A Secular Age, O'Siadhail seeks to draw into technically astute, dramatic verse, what amounts to an extended dialogue among the great and prominent figures of the modern age under five rubrics: "Making," reflects on the varying fortunes of the modern arts; "Dealing," on the rise, practice, and theory of modern capitalism; "Steering," on the emergence and fortunes of modern polities; "Finding" meditates on the transformation of the modern physical sciences, from the mechanistic visions of Descartes and Hobbes to the poetic dynamism of contemporary quantum physics; and "Meaning," the most accomplished of the five, guides us through a heavenly symposium among the great theologians, anti-theologians, and saints of our era, concluding on a glorious—yet jazzy—vision of beatitude. O'Siadhail's poem is a cornucopia of poetic technique, intellectual variety, and spiritual hope. Like Taylor's book before it, it seeks to historicize the modern age in a nuanced fashion capable of recognizing the subtle and very various shifts that constitute our period in history, some good, some bad, but all resisting pat summary or easy conclusions. Here we have openness and variety without crude relativism, a sense that history takes its direction for intelligible reasons, but that its pattern is quilted rather than linear, with new movements of the spirit surprising us just when we thought modernity—as the modernists seemed to think—an interminable end-times of impoverishment, secularity, and discontent. O'Siadhail's engagement with the modern arts has a particular lesson to offer us. His sonnets on modern composers testify with great power to a poet capable of communicating the ecstasy of an encounter with beauty, and yet his more discursive passages reveal him as a poet uncowed by post-romantic and modernist attempts to narrow the aesthetic to isolated moments of intensity, cutting the poem off from the "prosaic" life of the world. Much like the great poets of ages past, O'Siadhail's poem moves confidently between lines and moments of singular beauty and more plainspoken, didactic, and expository modes; in doing so, he breaks open the possibilities of contemporary poetry by restoring to it many of its traditional techniques and strengths. Just as each quintet celebrates the openness and vitality that appears just when we think the modern age has closed off and severed itself from essential human goods and beliefs with iron-fisted finality, so does the poem itself enact such a re-opening. As such, this is a great religious poem in both form and content. Not only does "Meaning" reveal the formidable achievements in religious thought (Barth, Balthasar, Arendt) and holiness (Vanier, Pope John XXIII) that continue to occur in our supposedly secular and disenchanted modern age, he demonstrates that human life is always characterized by an upward ascent and assent. One is tempted to say, "even now, one may still know the ascent of assent," but that understates things. O'Siadhail's "Finding" demonstrates that the crude philosophical materialism espoused by today's new atheism is untenable as science to say nothing of its other rational weaknesses. And, further, he revels in the uneven, gradual, and often misunderstood movements of civilization, as "Dealing" makes clear. Those who take this work seriously will find much to contend with; part of the Quintets' distinction is that they enact an argument but are also worth arguing about. In this respect, it is one of the first important works of our present age, whose character and dynamic is still unfolding and destined to defy our facile prophecies. O'Siadhail's poem helps us to imagine what that age might become as it engages with the riches of modernity and reacts against its impoverishments.
The judges also wish to make honorable mention of Julie L Moore's collection of poems, Full Worm Moon, and Joshua Hren's first book of short stories, This Our Exile. Moore's book shows a grace of style and power and depth of feeling that deserves recognition; Hren's wonderful debut volume shows the great promise of a contemporary fiction awake to, and capable of dramatizing, the contest of the Christian spirit.
Signed,
James Matthew Wilson, Awards Chair, Villanova University
Linda Mills Woolsey, Houghton College
Jessica Hooten Wilson, John Brown University
UPCOMING CCL REGIONAL CONFERENCES
For announcements about upcoming CCL Regional Conferences, please click here.
CCL LIFETIME ACHIEVEMENT AWARD
Any member of CCL may submit the name of a person to be considered for the award. All nominations are to be made in writing and submitted to the President no later than November 1. Each nomination should be accompanied by a brief letter of recommendation along with either a copy of the nominee's cv or an equivalent biographical sketch; the latter documents may be supplied in electronic form or as links to web sites containing the information. The CCL Board of Directors will consider the nominations and conclude the selection process at its annual meeting in early January. For a list of the long line of distinguished recipients of the CCL Lifetime Achievement Award, please click here.
CCL FELLOWSHIPS AND GRANTS
For information about CCL Fellowships and Grants, please click here.
IMAGO DEI
Imago Dei: Poems from Christianity & Literature brings together a collection of poems reflecting on faith and art. The editor of the volume, Jill Baumgaertner, a poet herself, was President of CCL from 1999-2003. For more information, please click here
FACEBOOK
You can now check out the latest CCL news on Facebook. Click on the Facebook icon below.