Christianity & Literature is a member of CELJ, the Council of Editors of Learned Journals. Published quarterly, each issue contains peer-reviewed scholarly articles, book reviews, poetry, and announcements. A searchable database of all articles, book reviews, and poetry published in Christianity & Literature is available on the journal's homepage at SAGE Journals here.
ANNOUNCEMENTS



The latest poem by Peter Cooley, Poetry Editor for Christianity & Literature, appears in The New Yorker May 21, 2018. You can hear Peter read his poem here. His new book of poems, World Without Finishing, has just been published in the Carnegie Mellon Poetry series and is available here.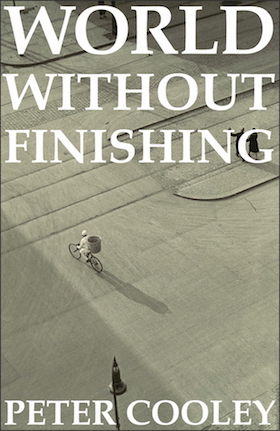 CALL FOR PAPERS
Special Issue of Christianity & Literature
"Literature of / about the Christian Right"
Guest Editor: Christopher Douglas (University of Victoria)
The Times 'best-seller' list was misleading. Evangelical books were often outselling the Times' best-sellers. But the paper did not bother to count sales in religious bookstores. The people hurt most weren't evangelical authors (our books sold anyway); rather, the losers were Democratic Party leaders and other liberal readers of the 'paper of record' who were blindsided by subsequent events. The Times' readers were not given a heads-up about what was going on 'out there.'
– Frank Schaeffer, Crazy for God
This call for papers seeks essays on literature which is either produced by or engages with the Religious Right, especially as Christian evangelicalism and fundamentalism. As apostate Christian Right leader Frank Schaeffer's words above suggest, there was something unexpected and unrecognizable about the surprising return of politically muscular conservative Christianity in the last half century – especially given secularization theory's assurances about waning religious energy in modernity. This special issue seeks to explore the intersection of literature and the Christian Right in two directions: first, through what we might call serious or mainstream literature's engagement with this strong public religious formation, and second, through literary texts from within this tradition, texts that in some sense speak for and to this movement.
This special issue is animated by the ongoing debates about secularism and postsecularism in literary criticism – including the bracketing of "strong religion" in John McClure's Partial Faiths and Amy Hungerford's emphasis upon "belief in belief" in Postmodern Belief, the recent special issue in Christianity & Literature engaging the secular and the literary (and other such special issues), and by Christopher Douglas's recent book If God Meant to Interfere: American Literature and the Rise of the Christian Right (2016). We seek essays that interrogate the forms, aesthetics, politics, theologies, and ethical commitments of literature that is in some sense about the Christian Right. How does this literature articulate or confront its object? What are its modes of intersection with other popular or serious literary genres, and what are its literary antecedents? What are the relevant contexts and social movements – feminism, Civil Rights, the Cold War, the sexual revolution, postmodernism, multiculturalism, LGBTQ rights, neoliberalism, identity politics, the end of history, the clash of civilizations – necessary for understanding literature by and about the Christian Right? What kinds of faithfulness, constancy, heresy or apostasy do we find therein? What does its near-absence in literary studies today mean for our profession and discipline, for the field of religion and literature and the postsecular turn itself? Essays on Christian Right literature that move beyond the Left Behind series especially welcome.
Deadline: January 15, 2019
Full-length essays (6,000-9,000 words) and shorter (4,000 words) "think" pieces are both welcome. Essays should be formatted according to the Chicago Manual of Style, 16th edition.
Contact: Christopher Douglas, Professor of English, University of Victoria cdouglas@uvic.ca. Submit at: https://mc.manuscriptcentral.com/christlit (please indicate in the field on the 4th page of the submission process that asks "Is this manuscript a candidate for a special issue?" that it is for the Literature of / about the Christian Right issue). Inquiries about this special issue can be made to cal@apu.edu.
2017 LIONEL BASNEY AWARD
The Conference on Christianity and Literature is pleased to name Brigitte N. McCray as the recipient of the 2017 Lionel Basney Award for her essay "'Good landscapes be but lies': W. H. Auden, the Second World War, and Haunted Places," published in Volume 66, Number 2 of Christianity & Literature. McCray's essay responds to the claim that Auden's poetry is silent or even "trivial" with regard to the horrors of World War II; according to McCray, Auden's elegies written during the war and his later place-based poems are significant because they attempt "to leave a trace of the dead. If the war's aim, especially the Nazis' genocide, is an attempt to leave an absence, then the poet's duty is at least to make possible the presence." The essay expands the possibilities of poetry's Christian witness, using the unfamiliar framework of "hauntology" in combination with a theology of Holy Saturday, both of which call for a witness "situated between life and death." While witness testifying to the crucifixion and resurrection is necessary, we often neglect the importance of the in-between state, which McCray connects to post-war trauma. As Auden's later poetry suggests, "one must walk the geography and live with the ghosts in order to witness ethically." McCray's essay deftly interweaves theory, theology, history, and close reading to make an argument that achieves global significance in its implications for Christian art's responses to suffering. For these qualities, "'Good landscapes be but lies': W. H. Auden, the Second World War, and Haunted Places" wins the 2017 Basney Award.
JOURNAL STAFF
Editor
Mark Eaton
Azusa Pacific University
Associate Editors
Matthew J. Smith
Caleb D. Spencer
Azusa Pacific University
Book Review Editor
Philip Mitchell
Dallas Baptist University
Poetry Editor
Peter Cooley
Tulane University
Managing Editor
Katy Wright-Bushman


SUBSCRIPTIONS
Subscribers receive print copies of four issues in each volume as well as access to the full online archive.
To subscribe to Christianity & Literature go to
https://us.sagepub.com/en-us/nam/journal/christianity-literature
Or visit the journal's homepage at SAGE Journals:
http://journals.sagepub.com/home/cal
Please note that our publishing cycle for each volume runs from December to November of the following year. Subscriptions purchased before August 31 of each calendar year will be processed in the current publishing cycle and backdated if necessary, meaning you will receive the issues previously published in the current volume (issues in December, March, June, and September). Subscriptions purchased after September 1 of each calendar year will be for the upcoming volume (published in December, March, June, and September).
SUBMISSION GUIDELINES
Before submitting your work, please see our detailed Submission Guidelines.
ARTICLES/ESSAYS
Articles should be submitted electronically at https://mc.manuscriptcentral.com/christlit
The editors will make every effort to respond to all submissions within four months.
Any inquiries can be made to cal@apu.edu.
Mark Eaton, Editor
Christianity & Literature
Department of English
Azusa Pacific University
901 E. Alosta Ave.
Azusa, CA 91702-7000
POETRY
Poetry submissions are accepted in hard copy form only. Please send all poetry submissions to:
Peter Cooley, Poetry Editor

Christianity & Literature
Tulane University
Department of English, Norman Mayer 122
New Orleans, LA 70118

Once accepted, you will be asked to submit your poem or poems to ScholarOne Manuscripts:

Please be sure to include all relevant contact information along with poem or poems: name, address, and especially your email. Submissions will not be acknowledged or returned unless they are accompanied by a SASE (self addressed stamped envelope) with sufficient return postage.

BOOK REVIEWS

The editors assign book reviews by invitation. If you would like to suggest a book for review or offer to write a book review, please write to Philip Mitchell at philipm@dbu.edu. If you are an author or publisher, please send books for review to:

Philip Mitchell, Book Review Editor
Christianity & Literature
Collins Learning Center 222
Dallas Baptist University
3000 Mountain Creek Parkway
Dallas, TX 25211
For detailed instructions, see Submission Guidelines or consult our complete guidelines at SAGE Journals here.
CURRENT ISSUE
Christianity & Literature Volume 67, Issue 3 (June 2018)
Special Issue: The Secular and the Literary
Guest Editor: Colin Jager
Colin Jager, "Introduction: The Secular and the Literary"
Articles
1. John A. McClure, "Vitalist Nation: Whitman, Kerouac, Rand, DeLillo"
2. Kristin Wilkes, "Repairing the Ladder to Heaven: Harriet Beecher Stowe's The Minister's Wooing as a Secular Novel"
3. Alexander J.B. Hampton, "Post-secular Nature and the New Nature Writing"
4. Kevin Seidel, "A Secular for Literary Studies"
Dossier: Reports from the Field
5. Lori Branch and Mark Knight, "Why the Postsecular Matters: Literary Studies and the Rise of the Novel"
6. Kathryn Ludwig, "Inside Looking In: Complicity and Critique"
7. Dawn Coleman, "The Spiritual Authority of Literature in a Secular Age"
8. Megan Milota, "Some Thoughts on the State of Secularity in the Lowlands"
9. Christopher Douglas, "David Foster Wallace's Evangelicals: The Other Postsecularism"
Gavin Hopps, "Afterword: Being in Uncertainties"
Poems
1. Jeanne Foster, "Allamanda"
2. Allan Williamson, "Selections from ''Franciscan Notes''"
Book Reviews
1. Phyllis Mack / Natasha Duquette, Veiled Intent: Dissenting Women's Aesthetic Approach to Biblical Interpretation
2. Peter S. Rogers, S.J. / Jean-Louis Chre´tien, Under the Gaze of the Bible
3. Joseph G. Kronick / Jon M. Sweeney, ed., Ralph Waldo Emerson: Essential Spiritual Writings
4. Lucas Nossaman / Laura Dassow Walls, Henry David Thoreau: A Life
5. Sarah O'Dell / Richard E. Brantley, Emily Dickinson's Rich Conversation: Poetry, Philosophy, Science
6. Dwight Lindley / Jesse Rosenthal, Good Form: The Ethical Experience of the Victorian Novel
7. Amos Yong / Stephen Shapiro and Philip Barnard, Pentecostal Modernism: Lovecraft, Los Angeles, and World-Systems Culture
8. Austin Sill / Adam S. Miller, The Gospel according to David Foster Wallace: Boredom and Addiction in and Age of Distraction
9. Jaclyn S. Parrish / Greg Garrett, Entertaining Judgment: The Afterlife in Popular Imagination
PREVIOUS ISSUES
Christianity & Literature Volume 67, Issue 2 (March 2018)
Articles
1. Lee Oser, "Free Will in Hamlet?: Shakespeare's Consciousness of the Great Debate between Erasmus and Luther"
2. Daniel Ritchie, Jared Hedges, "Choosing Rest in Paradise Lost"
3. Stephen Purcell, "Not Wholly Communion: Scepticism and the Instrumentalization of Religion in Bram Stoker's Dracula"
4. Helena M. Tomko, "A Good Laugh Is Hard to Find: From Destructive Satire to Sacramental Humor in Evelyn Waugh's Helena"
5. Gillian Steinberg, "'Look into the Darkness': Mark Jarman's Unholy Sonnets"
6. Jerry Harp, "Father Ong as Cultural Critic"
7. Alex Mouw, "Berryman's Sickness unto Death"
Poems
1. James R. Lee, "Sons and Daughters"
2. Rupert M. Loydell, "Annunciations"
Book Reviews
1. Steven Blackburn / Jarbel Rodriguez, ed., Muslim and Christian Contact in the Middle Ages: A Reader
2. Rosanne Gasse/ Virginia Langum, Medicine and the Seven Deadly Sins in Late Medieval Literature and Culture
3. Gaelan Gilbert/ Norm Klassen, The Fellowship of the Beatific Vision: Chaucer on Overcoming Tyranny and Becoming Ourselves
4. Michael Calabrese / Sheryl Overmeyer, Two Guides for the Journey: Thomas Aquinas and William Langland on the Virtues.
5. Kevin Hart / David Marno, Death Be Not Proud: The Art of Holy Attention
6. John Leonard / David Quint, Inside "Paradise Lost": Reading the Designs of Milton's Epic
7. Jack B. Bedell / Philip C. Kolin, Benedict's Daughter: Poems
8. David E. Settje / Daniel Cosacchi and Eric Martin, eds., The Berrigan Letters: Personal Correspondence between Daniel and Philip Berrigan
Christianity & Literature Volume 67, Issue 1 (December 2017)
Special Issue: Sincerity, edited by Caleb D. Spencer and Matthew J. Smith
Articles
Matthew J. Smith and Caleb D. Spencer, "Preface"
1. Matthew J. Smith, "w/Sincerity, Part 1: The Drama of the Will from Augustine to Milton"
2. R. Jay Magill, Jr., "Turn Away the World: How a curious fifteenth-century spiritual guidebook shaped the contours of the Reformation and taught readers to turn inward"
3. Scott L. Newstok, "'Here Lies': Sincerity and Insincerity in Early Modern Epitaphs Onstage"
4. Joshua R. Held, "Caliban and the Rhetoric of Sincerity: Postcolonialism, Performance, and the Self"
5. David V. Urban, "The Falls of Satan, Eve, and Adam in Milton's Paradise Lost: A Study in Insincerity"
6. David Parry, "A Divine Kind of Rhetoric": Rhetorical Strategy and Spirit-Wrought Sincerity in English Puritan Writing"
7. Jeffrey Galbraith, "Satire, Sincerity, and Swift's 'Exploded' Gospel"
8. Markéta Dudová, "Insincerity Overboard: Sincerity and Nausea in Byron's Don Juan"
9. Caleb D. Spencer, "w/Sincerity, Part 2: A Theological Concept that Never Left"
Margaret Russett, "Afterword: Sincerity and Self-Similarity"
Poems
1. Marjorie Maddox, "Caesura"
2. Marjorie Maddox, "Begin with a Question"
3. Richard Spilman, "Archolochus"
Book Reviews
1. Ched Spellman / Keith Houston, The Book: A Cover-to-Cover Exploration of the Most Powerful Object of Our Time
2. Benjamin Meyers / William Woolfitt, Charles of the Desert: A Life in Verse
3. Stephen Barnes / Peter Lamarque, The Opacity of Narrative
4. Josh Skinner / Joseph R. Wiebe, The Place of Imagination: Wendell Berry and the Poetics of Community, Affection, and Identity
5. StevenKnepper / Terry Eagleton, Hope without Optimism
6. Robert Stanley / Vladimir Volkoff, The Torturer
7. Christopher A. Snyder / Ralph Wood, ed., Tolkien among the Moderns
8. Crystal Hurd / Corey Latta, C.S. Lewis and the Art of Writing: What the Essayist, Novelist, Literary Critic, Apologist, Memoirist, Theologian Teaches Us about the Life and Craft of Writing
9. David V. Urban / Justin Buckley Dyer and Micah J. Watson, C. S. Lewis on Politics and the Natural Law
IMAGO DEI
Read excerpts from the book, Imago Dei, featuring poetry from 60 years of Christianity & Literature.